HOLIDAY FOOD GIFT CARDS Thank you to the Metamora-Germantown Hills Junior Women's Encore Club they are offering gift cards to help families with the holiday season. Please see the flyer and scan the QR code to print it out. Please return to the office by Friday October 21st.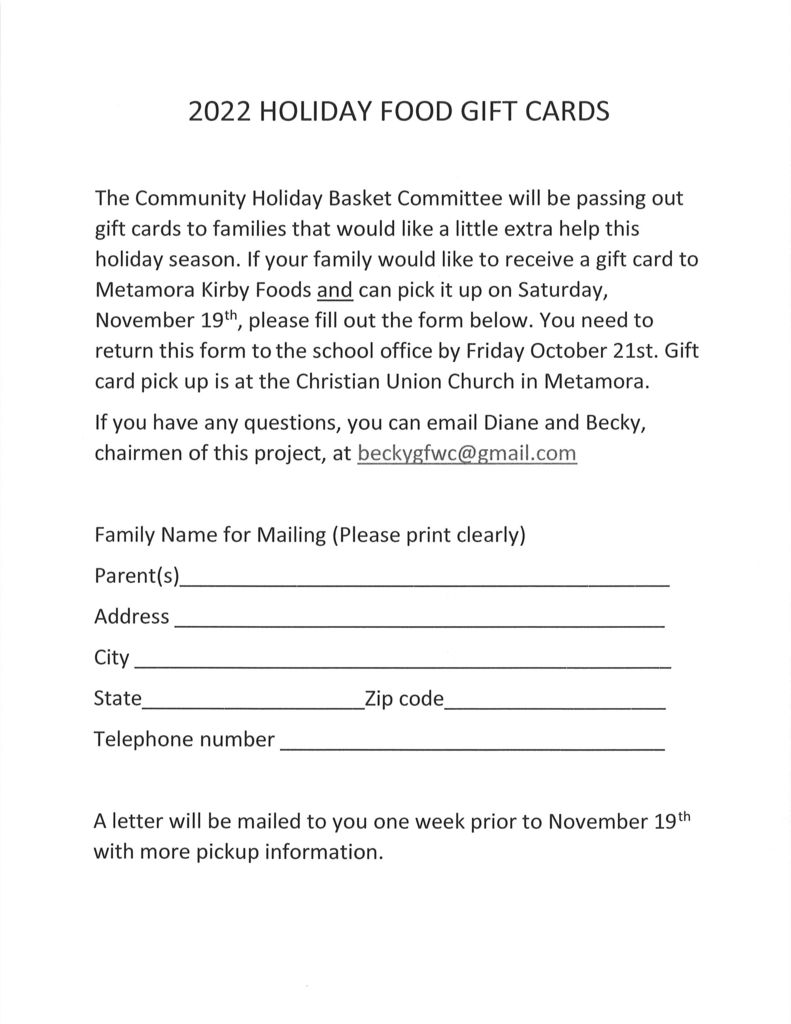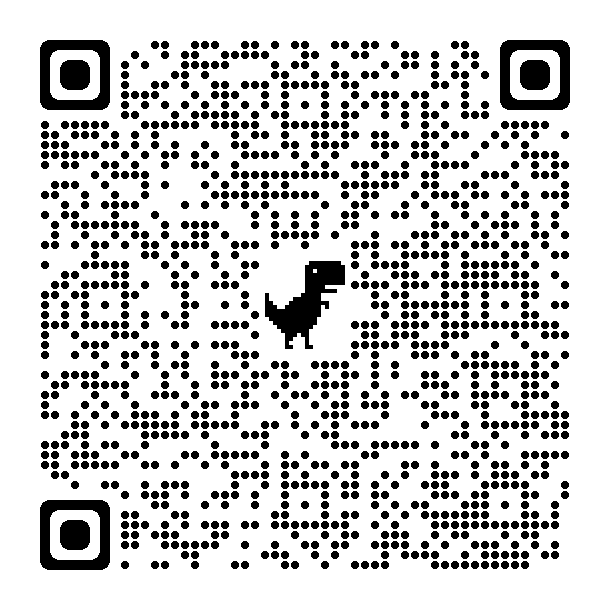 Microscope fun in 7th grade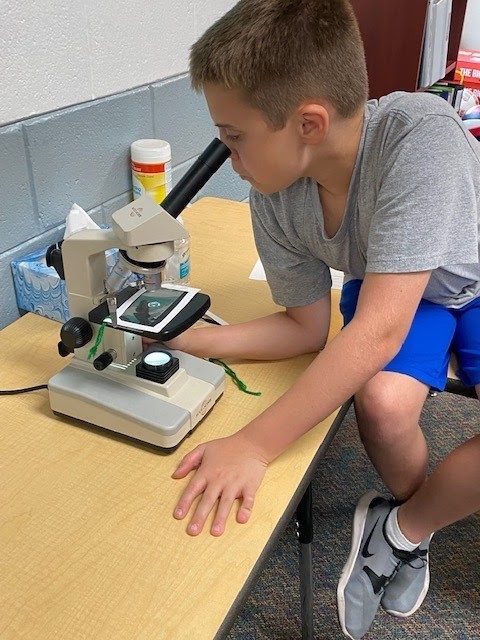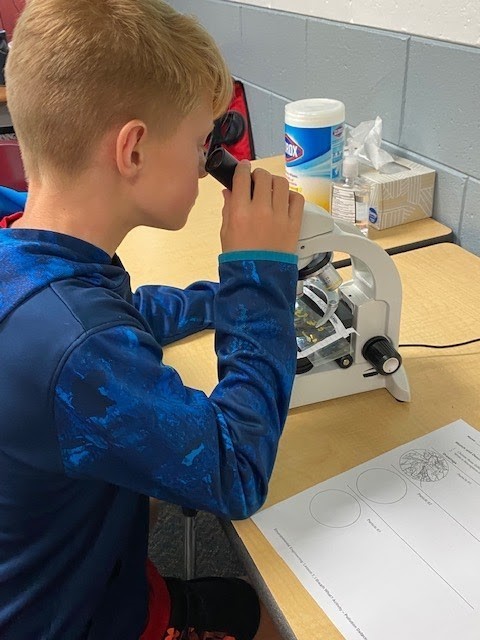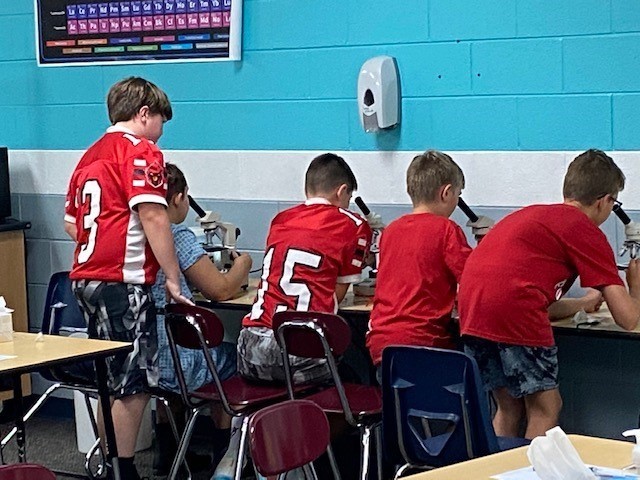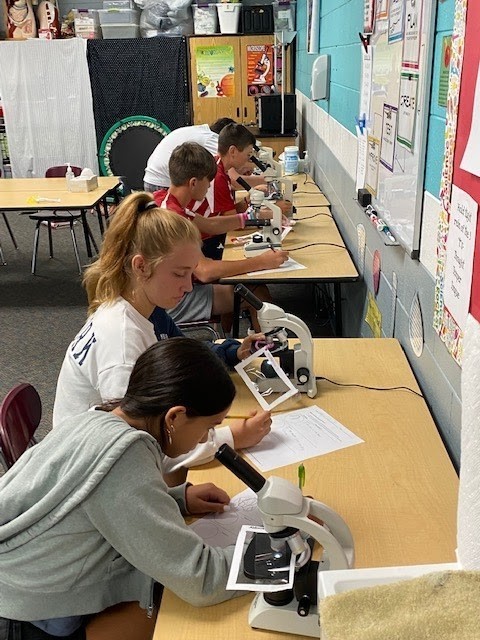 The two newest additions to our mallet instruments in the music room are the two upfront. The sopranos metallophone and bass xylophone. Thank you to the Foundation for approving my grant and the generosity of all of you. Without your donations this wouldn't be possible!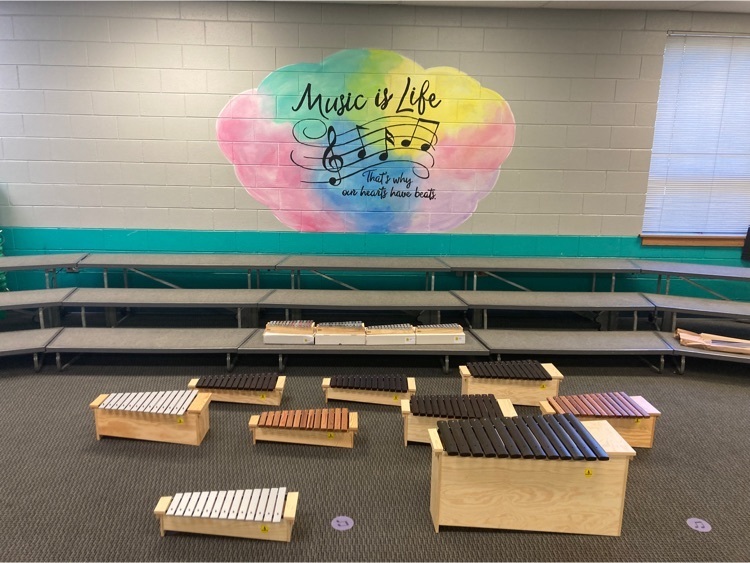 Monday was the Cross Country team's last race of the season. The team celebrated with dinner at Pizza Ranch after the race. We will miss all the 8th graders moving on to the high school next year. Coach Dirks and Coach Vieck are very proud of of everyone's efforts this year!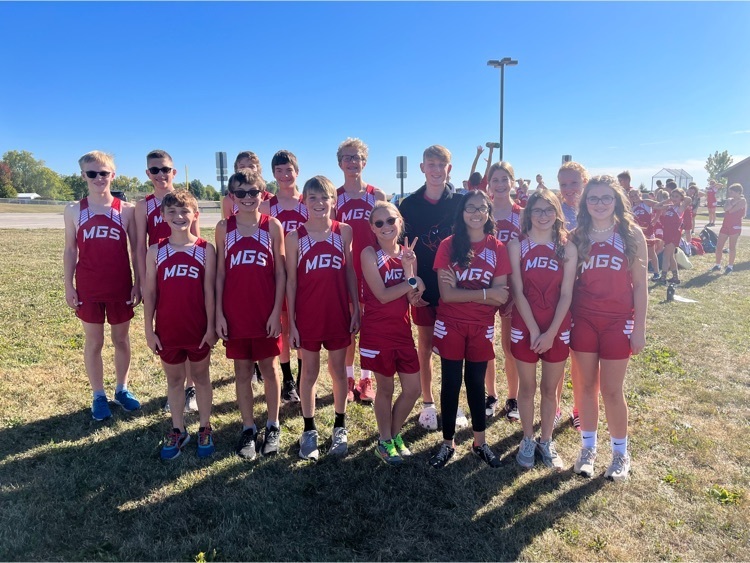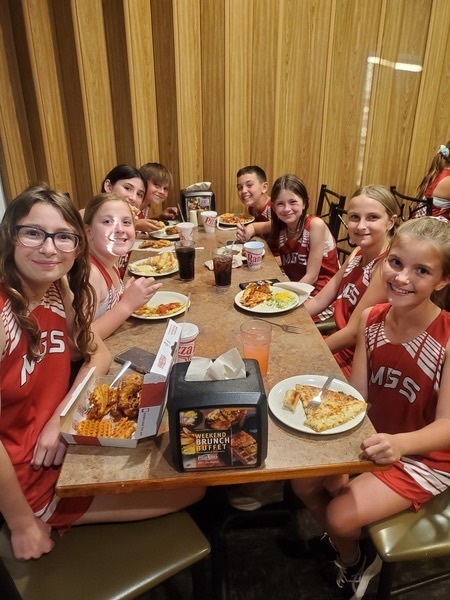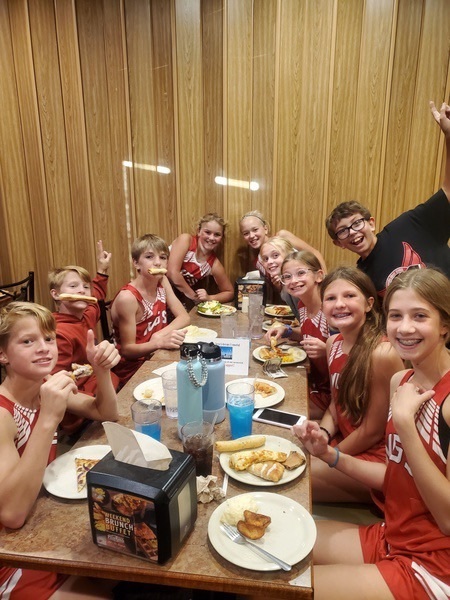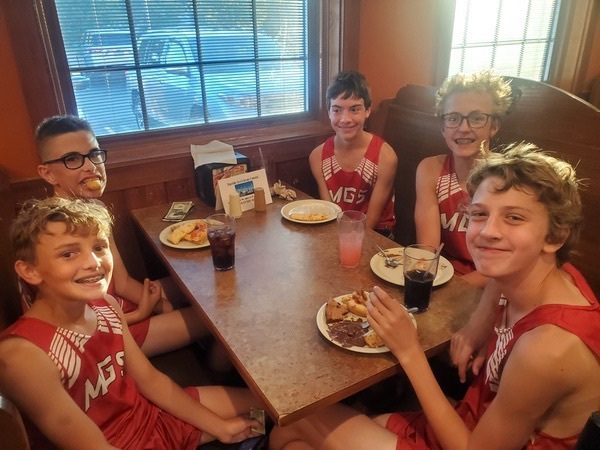 There is a change to the October 31st lunch menu. The new menu for that day will be: Cheesy Pull Aparts Marinara Sauce Green Beans Peaches Milk
Reminder that picture retakes are tomorrow, October 4th. If your child is getting retakes, please have them bring with them their first set of pictures.

We have a special guest speaker talking with our K-8th grade students today and tomorrow. Welcome Mr Anthony Myers from NASA! He is talking to MGS students about the future of NASA and heading back to the moon and many other exciting space opportunities coming in the future!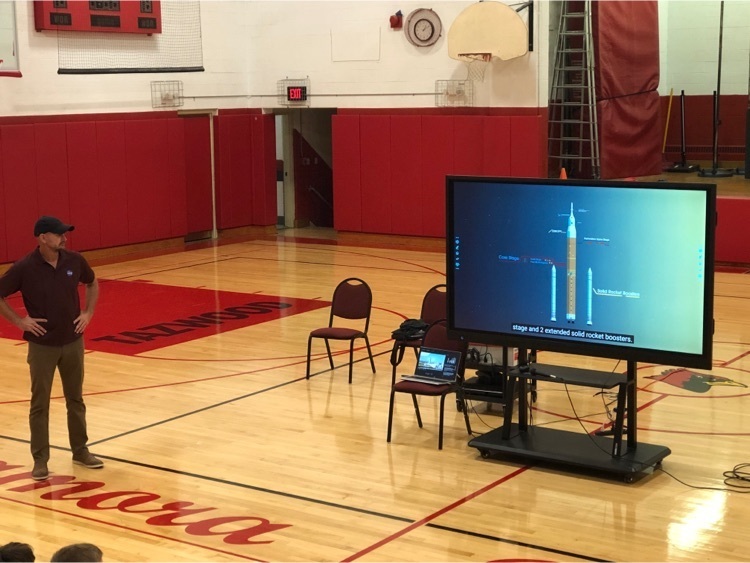 Congratulations to the Cross Country team on a great race at the Kingsley Invitational. The boy's team took 3rd place overall! Great job Redbirds!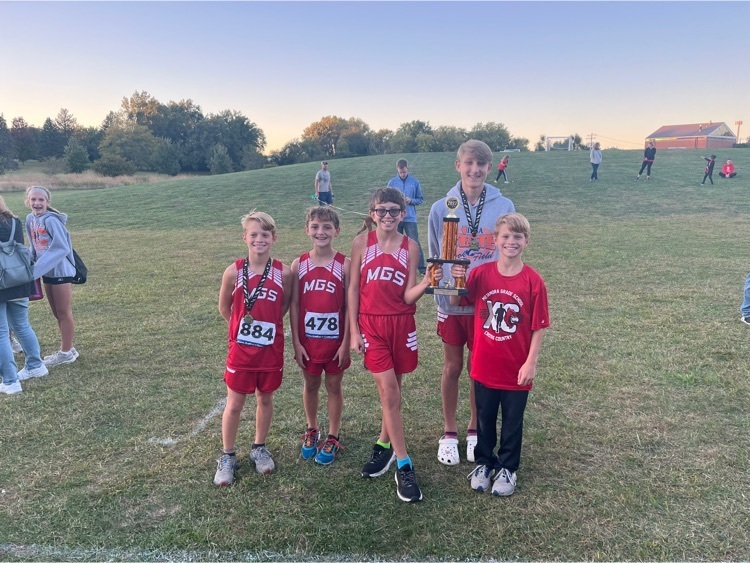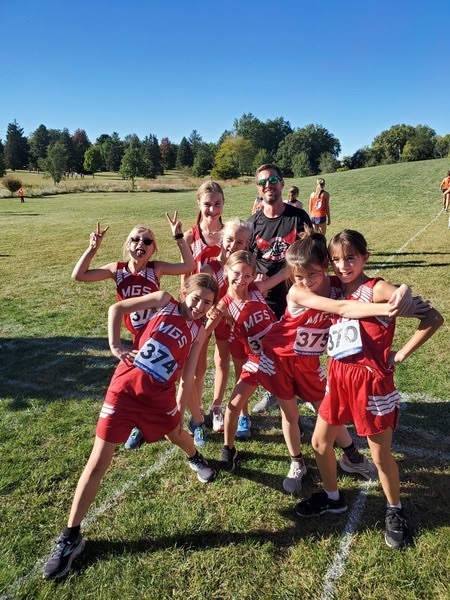 1D kids spent the week learning about apples and then got to end the week with a taste test of red, green, & yellow apples along with some apple foods!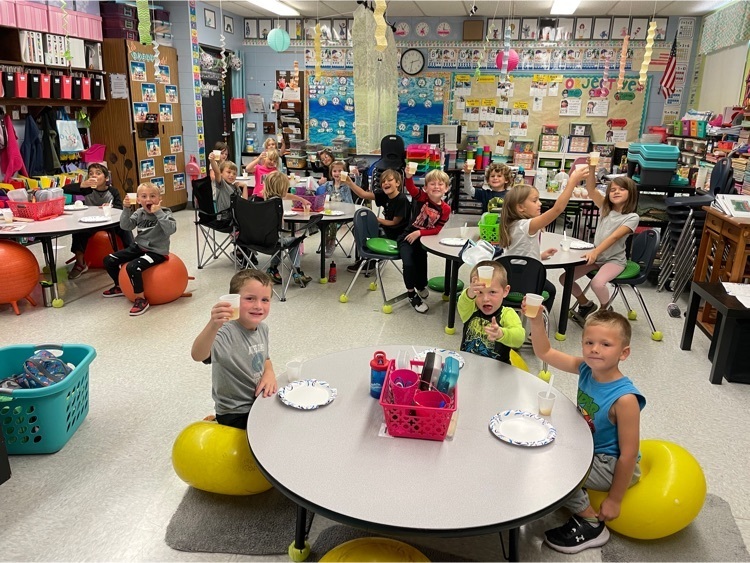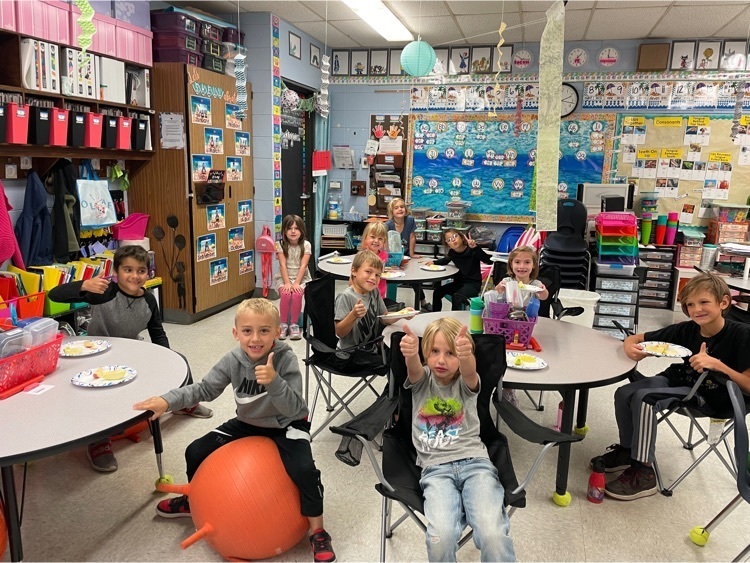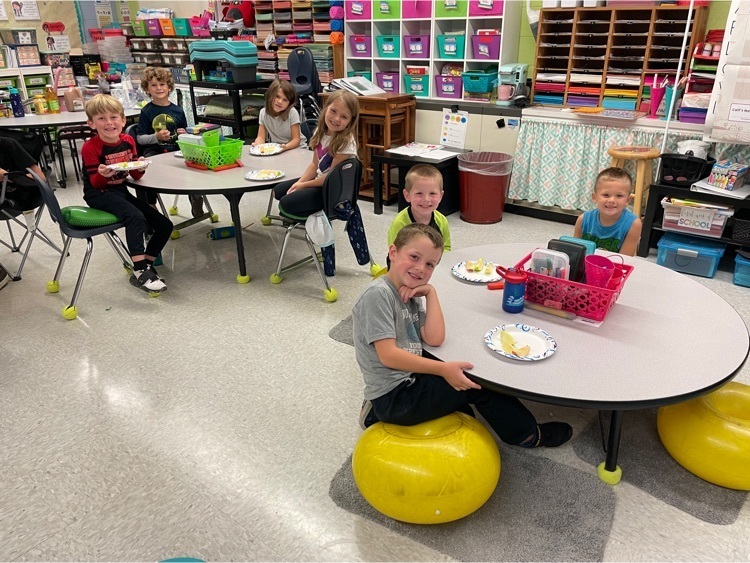 School pictures have been sent home this week. If your pictures were damaged, please have your student bring them to the office. We are working with the company to get them replaced. And as a reminder Picture Retakes will be on Tuesday, October 4th.
Avenger Hoodies for sale. They are $25 payable to Music Boosters. All sizes are available. Please email Ms. Trotter at
dtrotter@mgsredbirds.org
if you would like to place an order. (hoodie pic is attached) Thanks so much! Have a Fantastic Friday!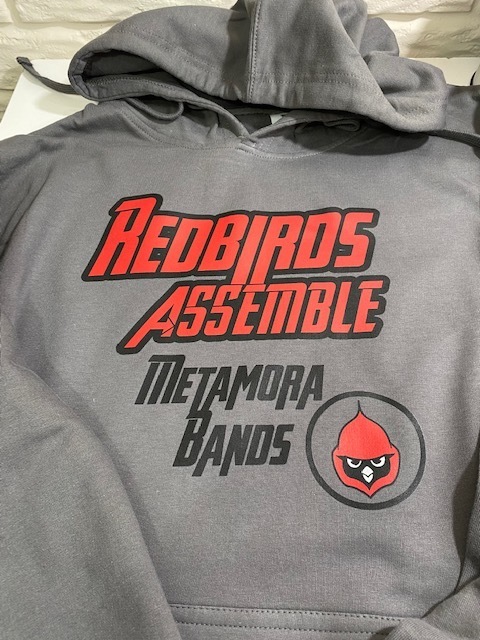 Congratulations to the Marching Band and Colorguard on your outstanding performance in the Homecoming Parade last week! You looked and sounded great!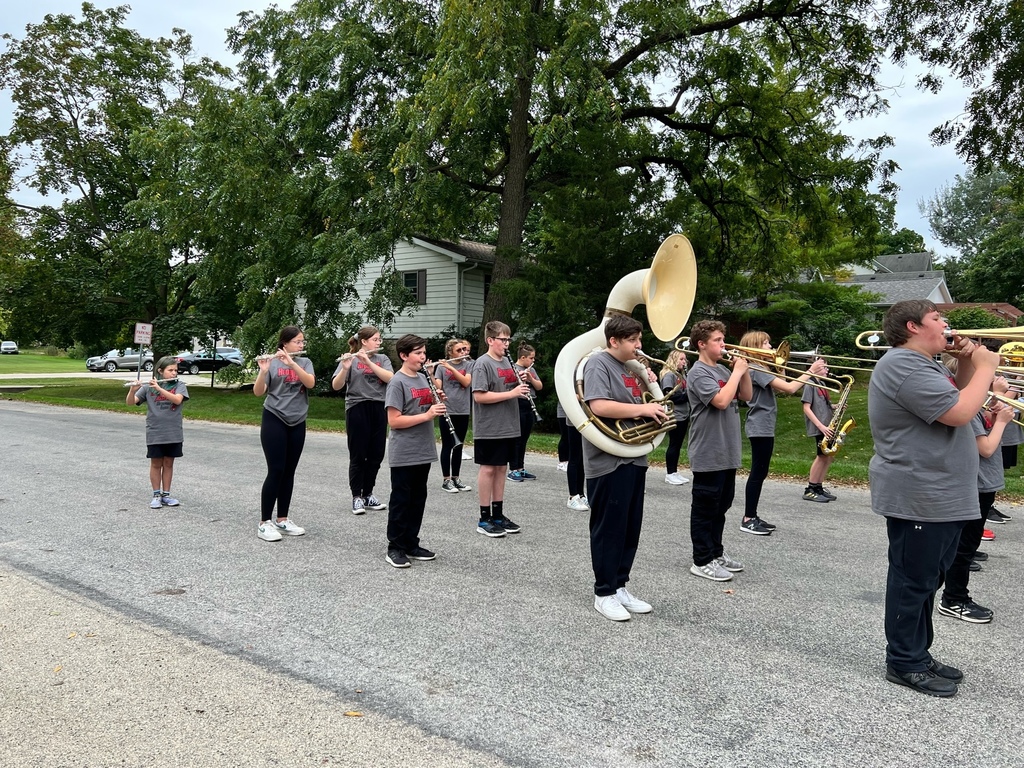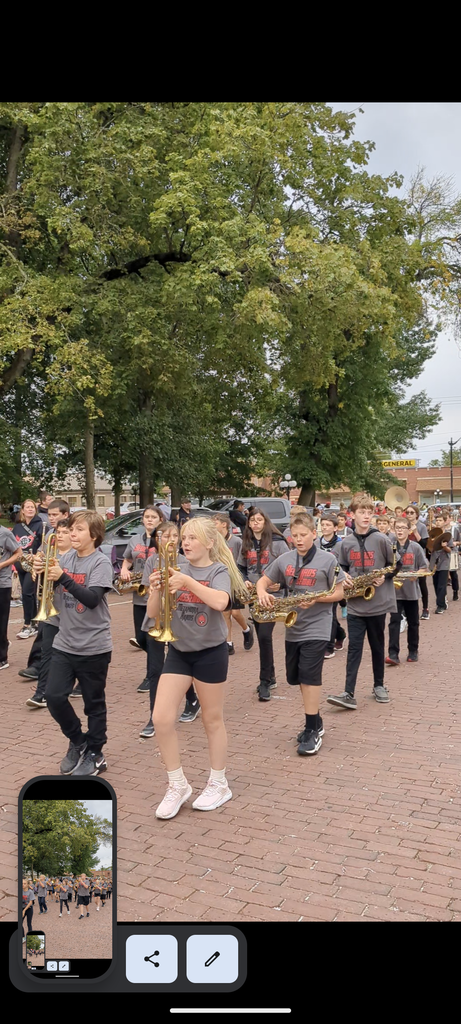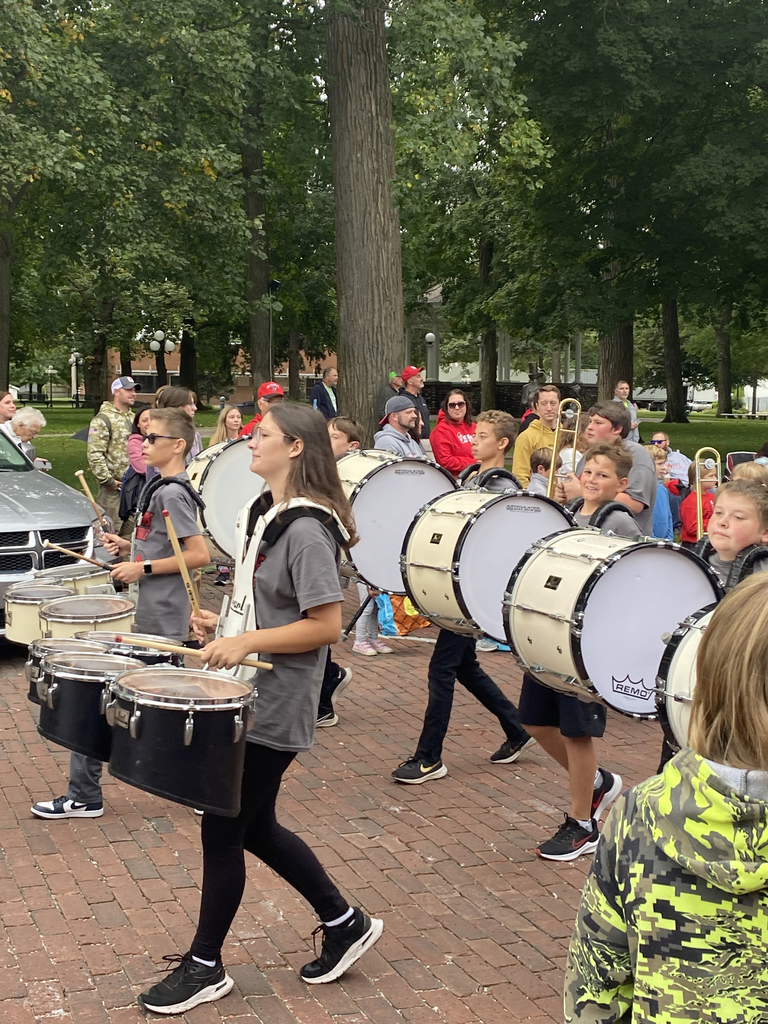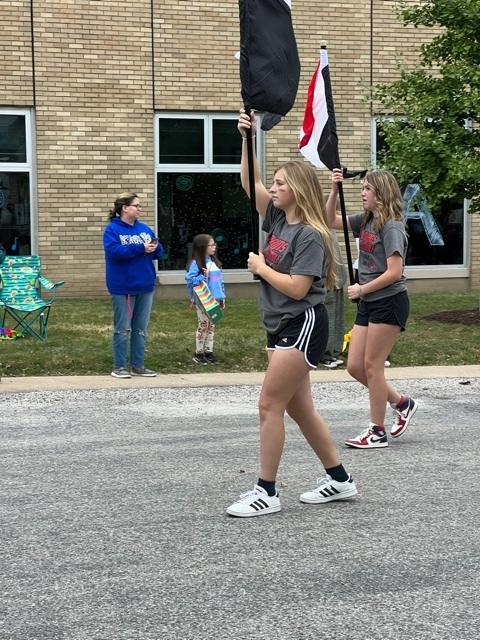 Picture Retakes will be on October 4th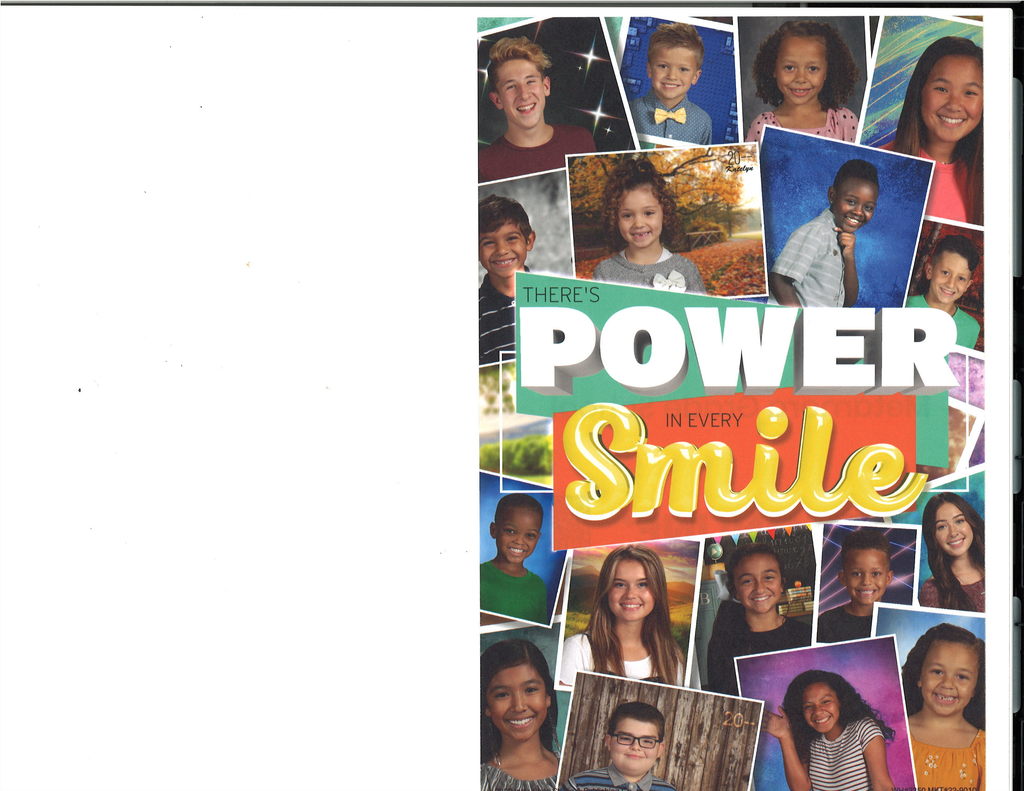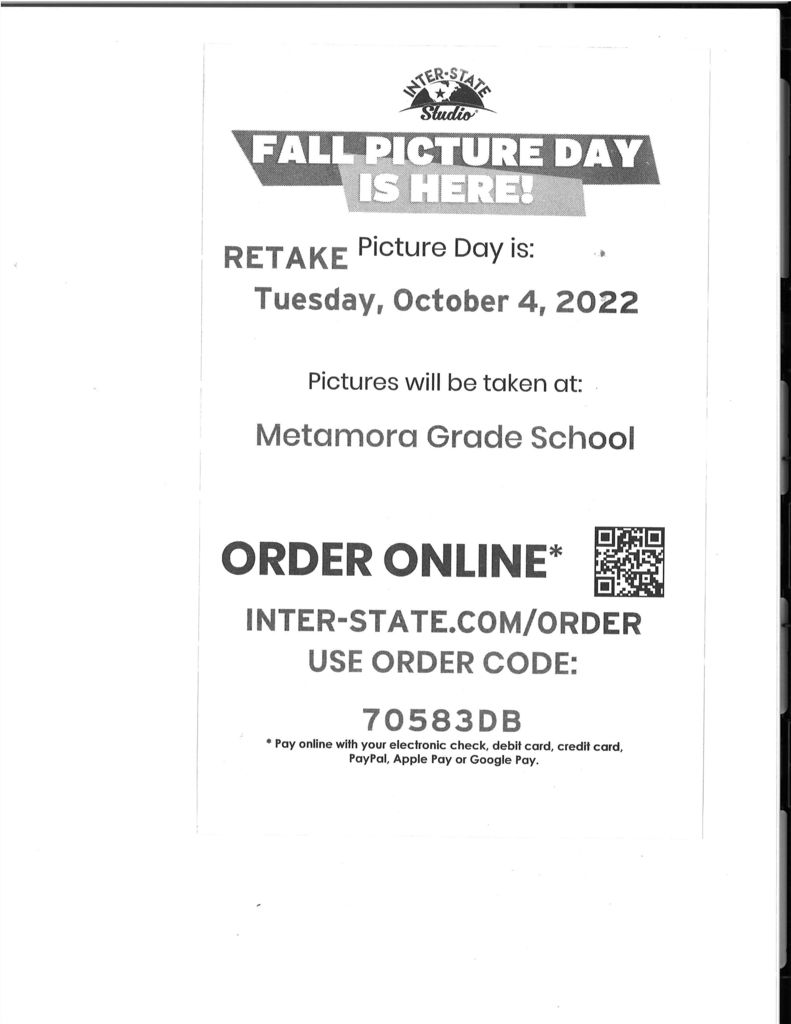 MGS Marching Band spread homecoming cheer....playing loud for all to hear on Friday! 🎵🎷🎶🎺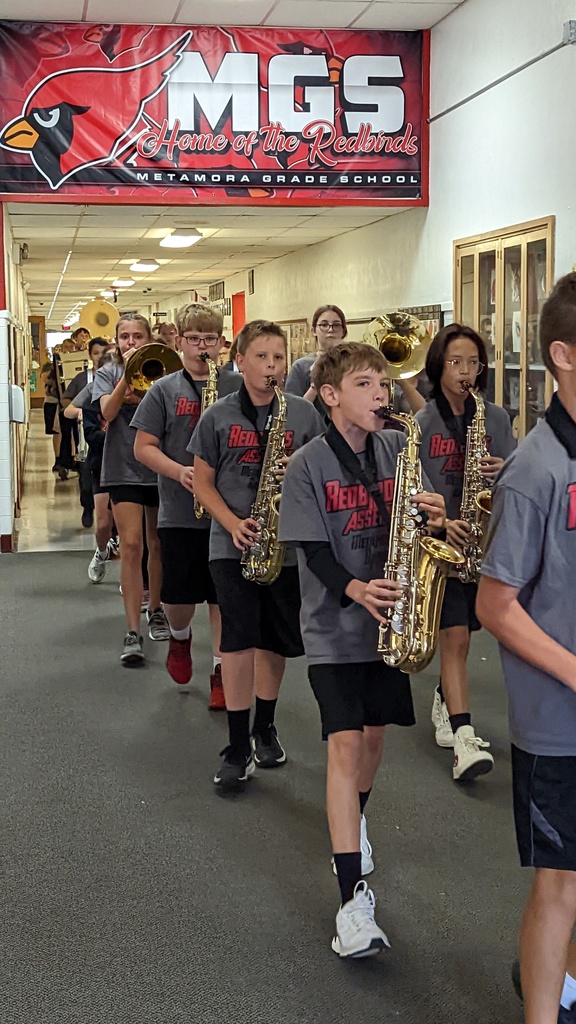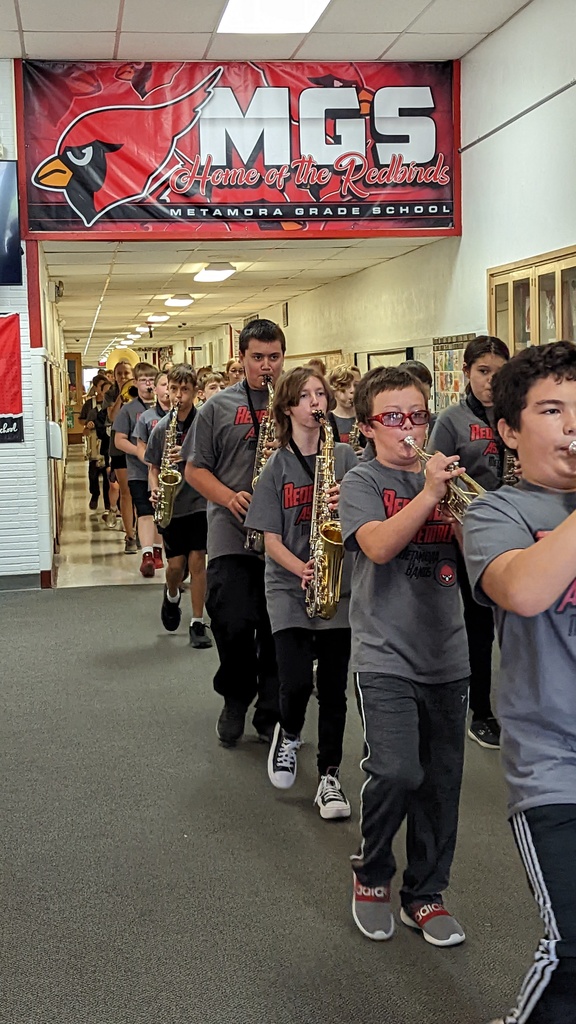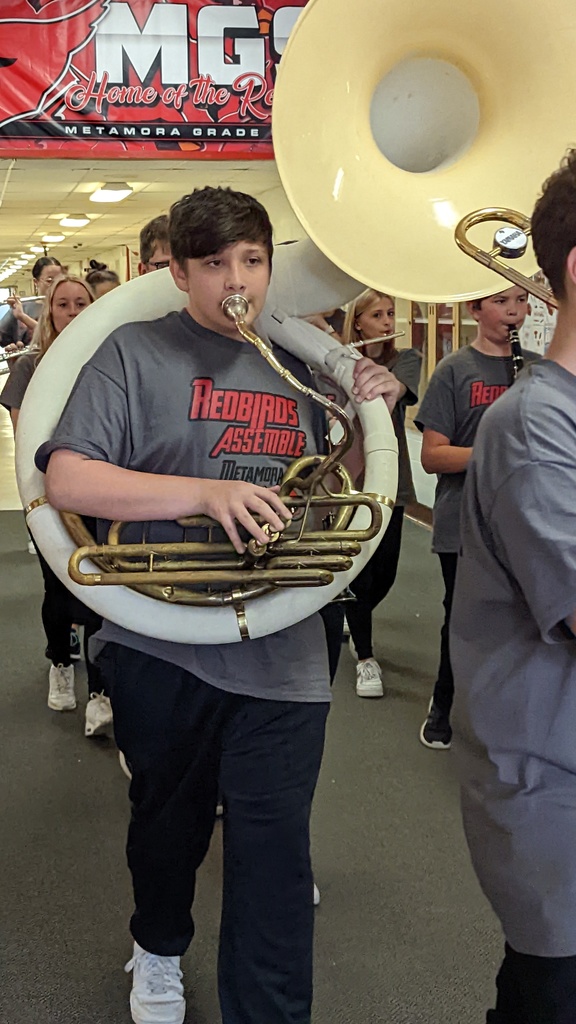 The Cross Country team competed at the Dunlap Invitational at the famous Detweiller Park course Friday night. 43 of the 62 MGS runners ran personal best times! Zach Born finished 1st overall out of over 300 runners! Way to go Redbirds!

Team photo in front of the fire truck!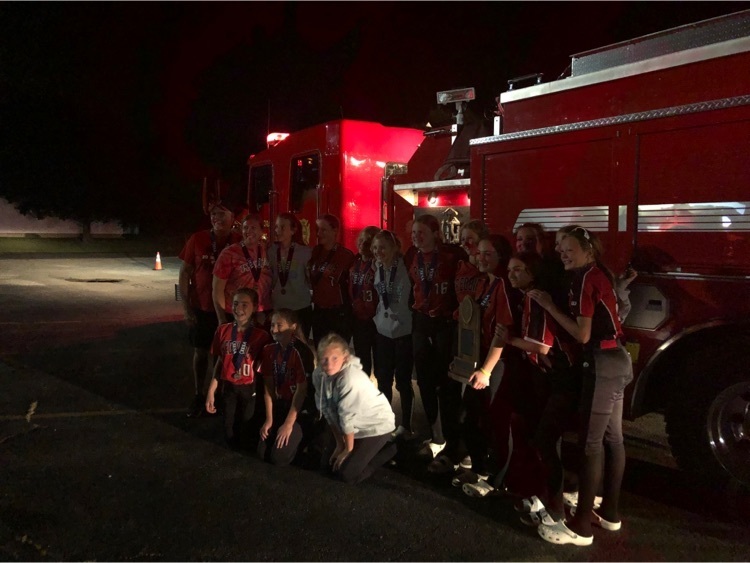 Welcome back to town.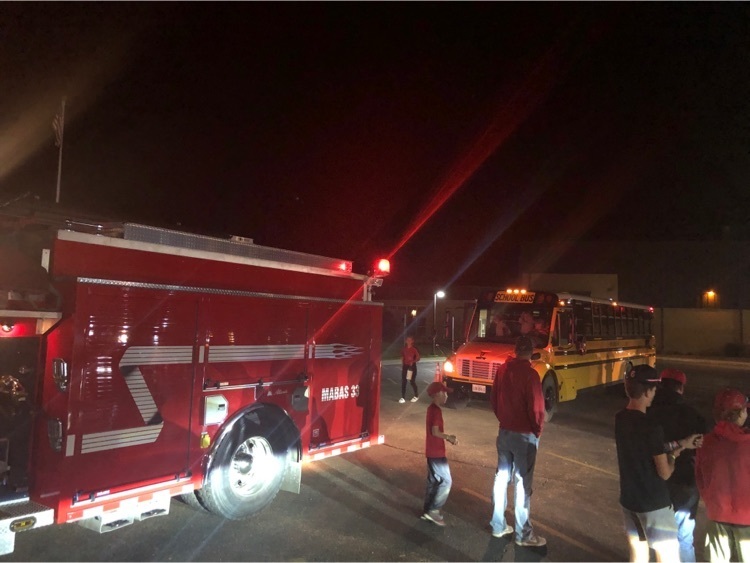 The softball team should be coming through town around 9:00. Come out and support the girls.

The team will drive through Metamora and should arrive at the Grade school after 8:45. I will post a better ETA when I have one.